Asia's Top Cosmetics Review Site @cosme Announces THE BEST COSMETICS AWARDS 2016
istyle Inc.
- Award-winning Lineup Reflects Japan's Beauty Trends in 2016 -
istyle Inc. (TSE First Section, Company Code: 3660) -- which is the Tokyo-based operator of @cosme, one of Asia's largest beauty and cosmetics information sites -- announced the winners of this year's "@cosme THE BEST COSMETICS AWARDS 2016 " on December 1, 2016, a lineup that reflects Japan's beauty trends this year.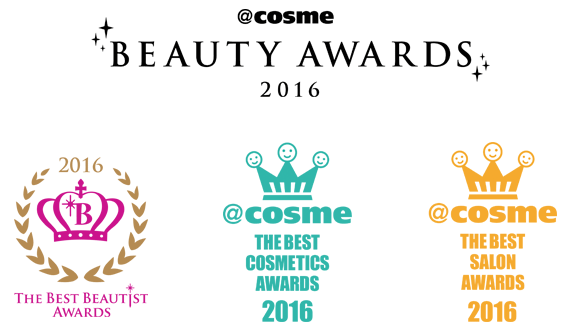 About @cosme:
@cosme is one of Asia's largest beauty websites, with a loyal user base of Japanese women. The information and reviews posted on @cosme make it useful for women's daily beauty, earning it widespread support
About @cosme THE BEST COSMETICS AWARDS:
The awards recognize the products that have gained the most support from consumers, based on reviews written by members of @cosme who have actually used the products. Because the awards represent the viewpoint of consumers themselves, winning products attract attention from both users and those within the cosmetics and beauty industry.
ADDICTION's "THE EYESHADOW" wins Grand Prize:
The 2016 Grand Prize went to "THE EYESHADOW" which, produced by ADDICTION, received the most favorable response from users on @cosme.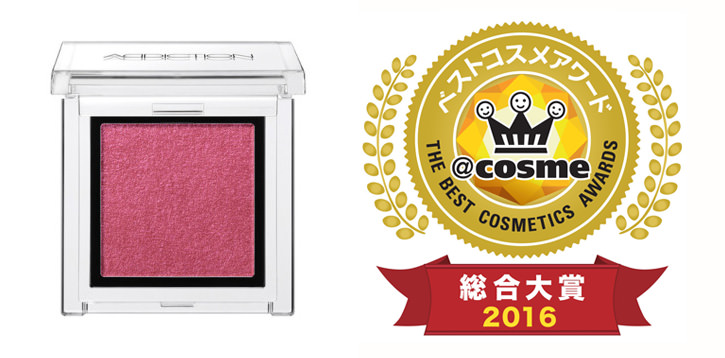 For details on the rankings, please visit the following websites:
Japanese
http://www.cosme.net/bestcosme/2016/
English
http://us.cosme.net/bestcosmeRankings
Traditional Chinese
http://tw.cosme.net/bestcosmeRankings
Simplified Chinese
http://cn.cosme.net/bestcosmeRankings
Korean
http://kr.cosme.net/bestcosmeRankings
Contact:
Tomoko Noda
Public Relations Group
istyle Inc.
Tel : +81-3-5575-1286
Fax : +81-3-5575-1261
e-mail : istyle-press@istyle.co.jp