Main services
@cosme, an integrated cosmetics/beauty site
This integrated cosmetics/beauty site is Japan's largest, and features a database of over 300,000 cosmetics products from over 30,000 global brands, with post search functionality and news on the latest products.
This service is used in some fashion every month by two-thirds of Japanese women in their 20s-30s. Since opening in 1999, registered users, posts, and pageviews have continued to steadily grow, reaching a cumulative 14M posts.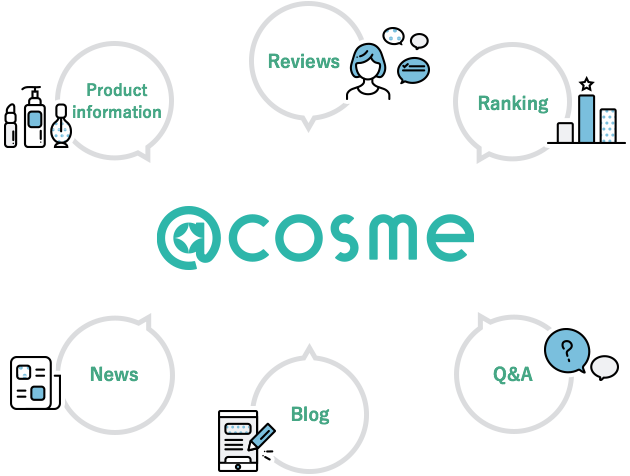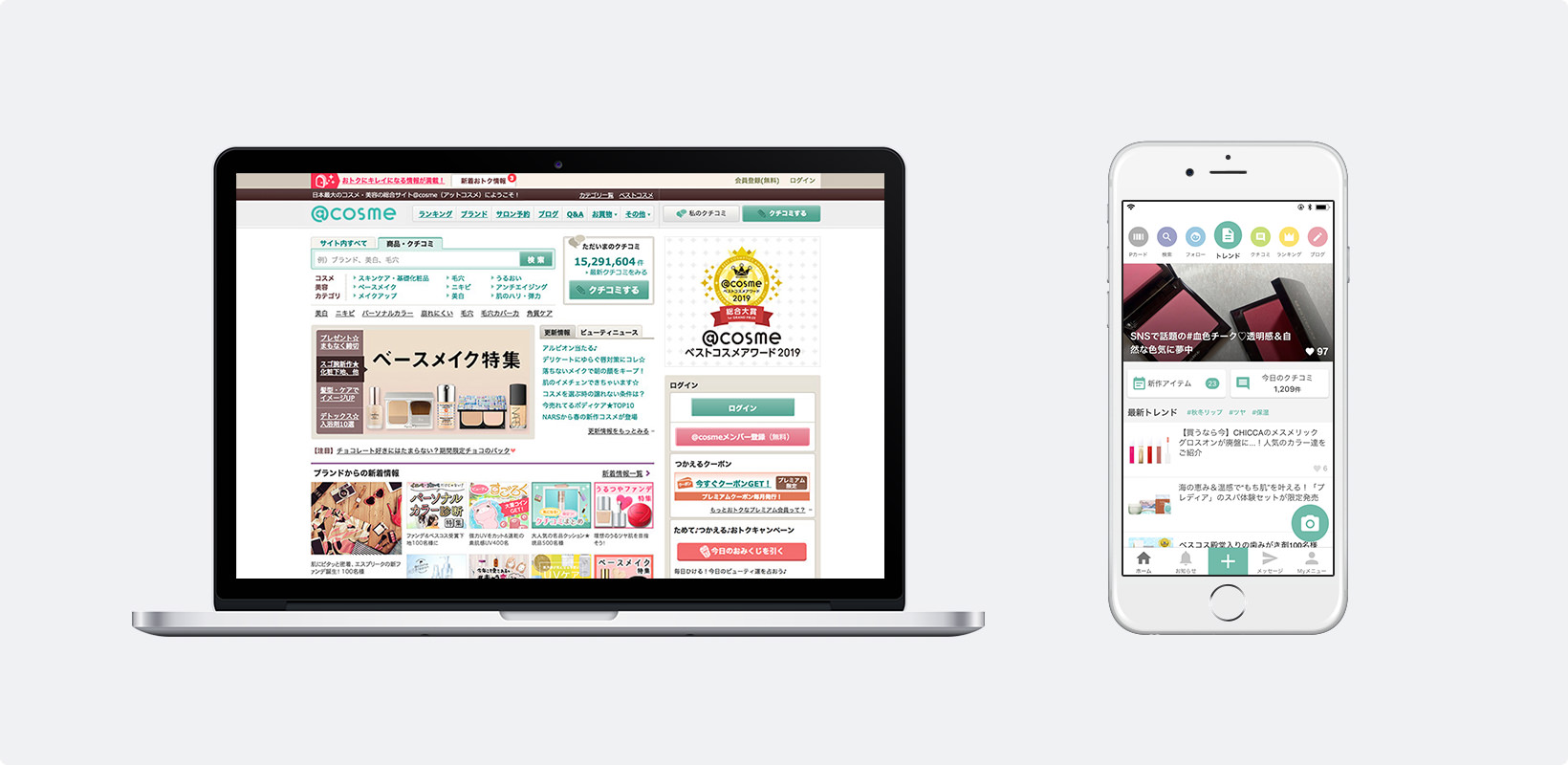 Brand Official
Using @cosme's database for brands' marketing efforts allows for effectively and efficiently engaging with consumers through the platform.
Click here for details on each service