An indispensable aspect of istyle's business is our proprietary database. More than 20 years since our founding, we have constantly refined this database.
1
Unified IDs
We have unified the logins and IDs used throughout the istyle ecosystem, which includes services such as @cosme; Our official online shop, @cosme SHOPPING; and @cosme STORE, physical cosmetics boutiques. These services all share user IDs, giving us the ability to comprehensively analyze a wide range of information.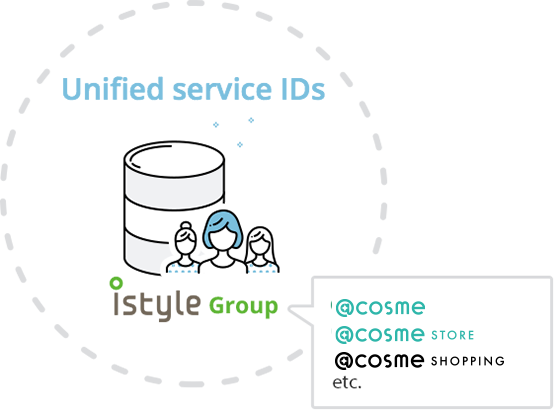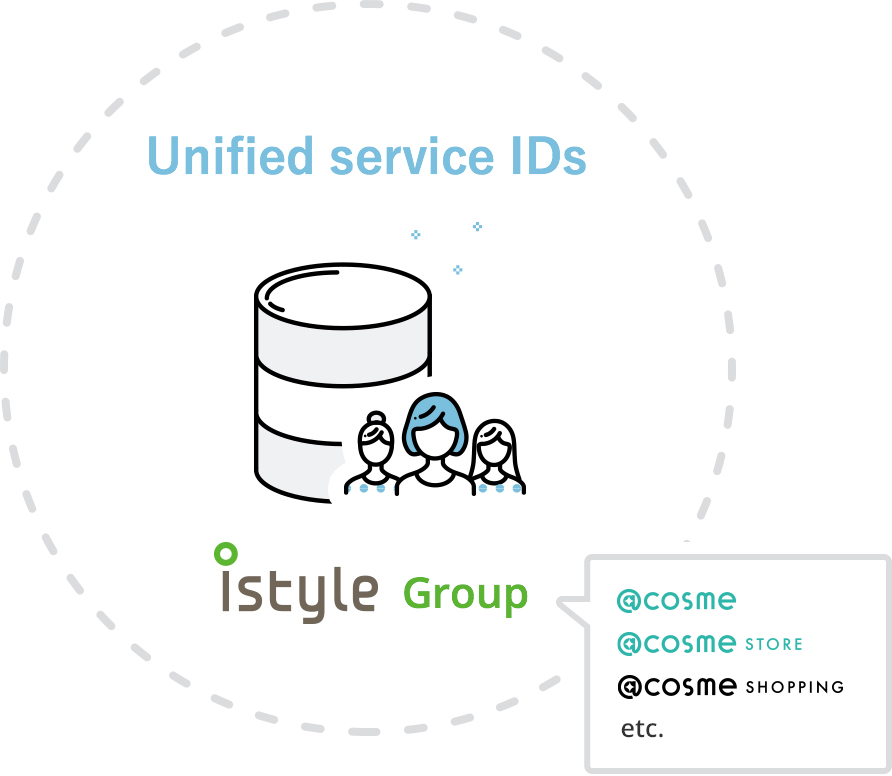 Unified service product IDs
Unified user IDs on services
Shared user IDs and social media
2
Ensuring Data Safety
Our database aims to enjoy support from all stakeholders involved in the beauty sphere, from manufacturers to distributors and users themselves. To that end, the database must be safe and robust, so we are constantly making quality improvements. For example, all reviews and posts are manually checked by our personnel, 24 hours a day and 365 days a year. We make every effort to eliminate inappropriate posts and maintain a reliable database.
A safe, honest database
Our database is built to be free of fraud and malicious activity, allowing every stakeholder in the beauty industry to use our services safely.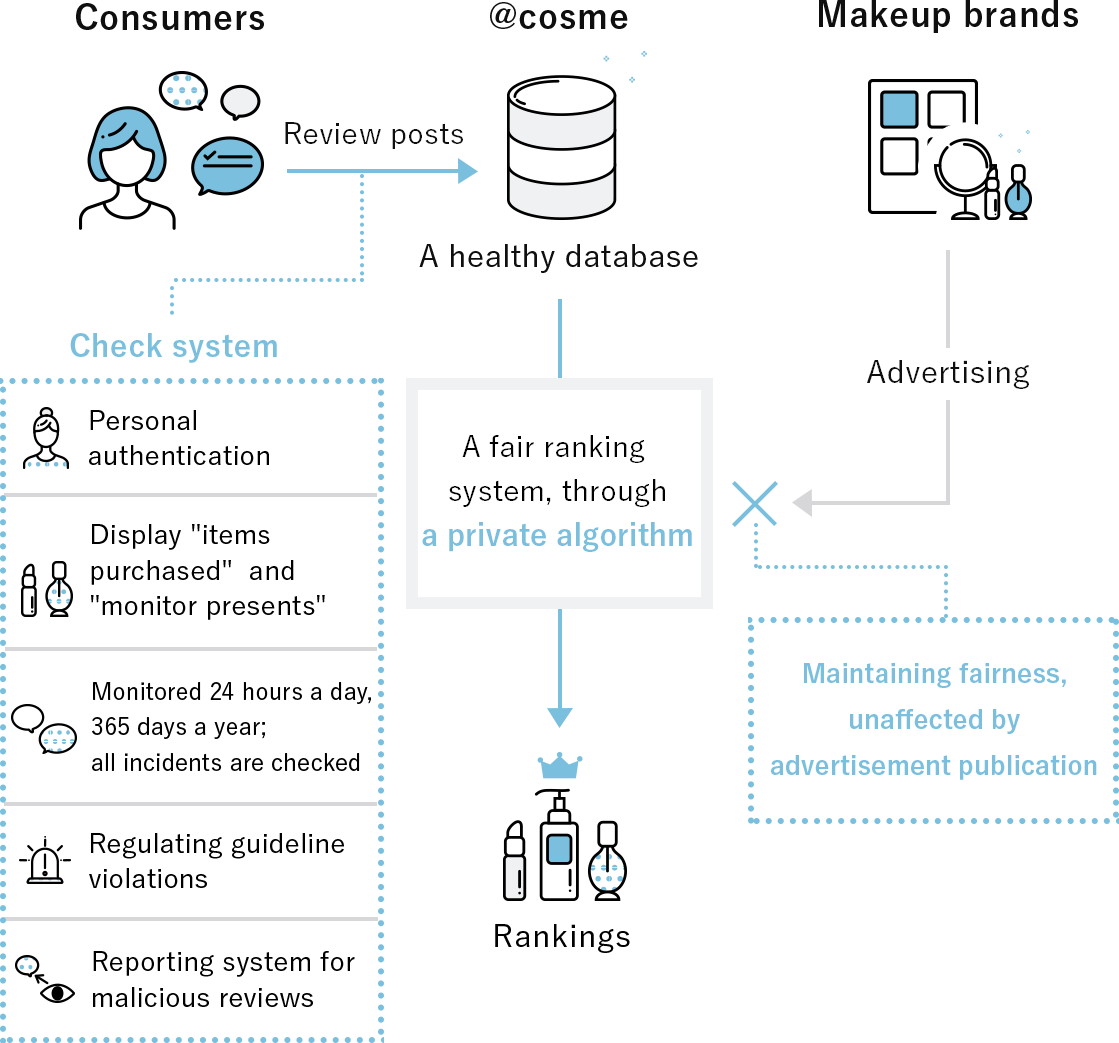 Here, you can learn more about what steps we take to ensure the integrity of @cosme, our integrated cosmetics/beauty site, which serves as the foundation of our database.
3
Aggregating big data
Our database contains not only information about the diverse users of our services, but also accurate product data provided by brands and manufacturers for approximately 320,000 cosmetic products sold in Japan. Furthermore, there are reviews and posts made by consumers who use these products.
More than 20 years in the making -- Japan's largest beauty database
User data

Active monthly users
14.3

M

Frequently used by female users
Products Listed

Product data
360,000

items

Covers nearly every Japanese cosmetic product
Review Data

Posts
16.9

M

Largest number of beauty reviews in Japan