Working style options
We aim to be a company offering diverse working style options to its employees by introducing a wide range of support programs.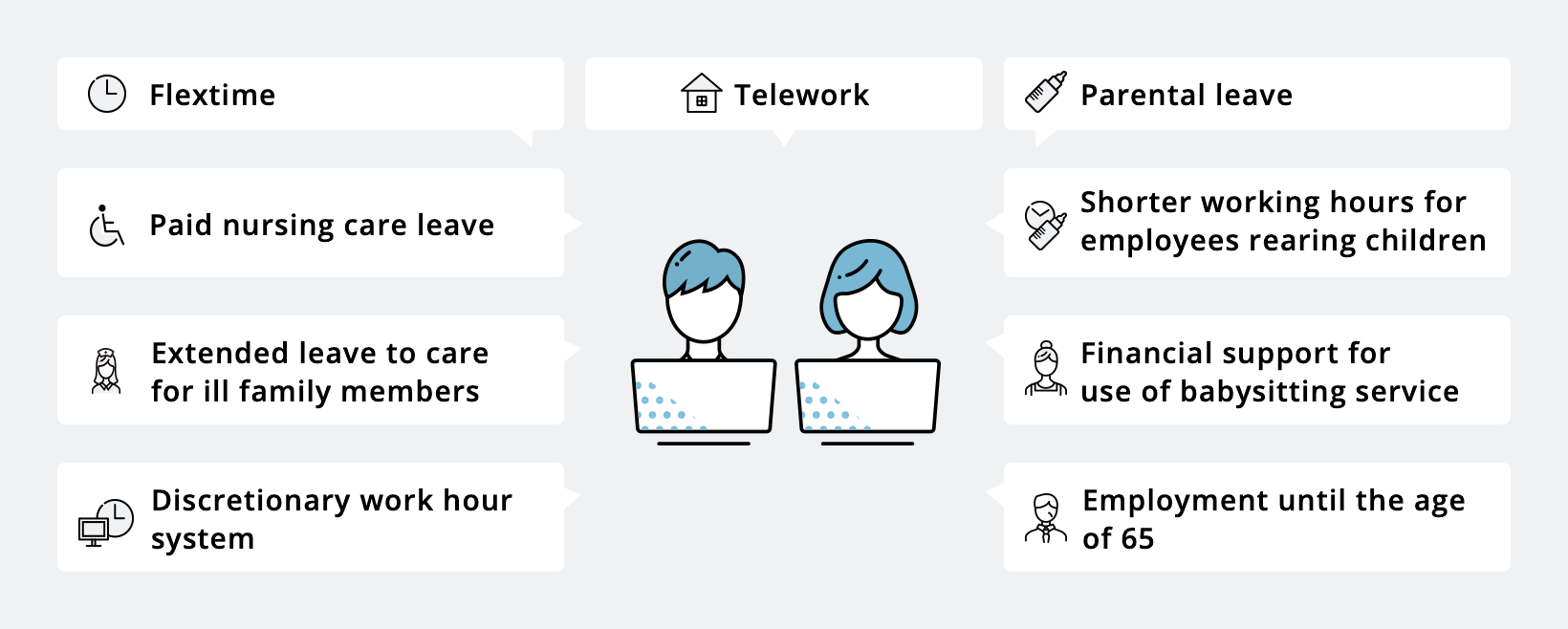 Providing healthy working environments
istyle is implementing the following initiatives to provide working environments where employees can maintain their physical and mental health.
Health management

In addition to day-to-day attendance and leave management, employees undergo regular stress checks to monitor their health. We also have a system in place to issue warnings to departments and divisions whose employees work long hours.

Meetings with Labor-Management Committee

As part of efforts to improve working environments, management meets regularly with the Labor-Management Committee, which represents our employees, and proactively takes on board workplace feedback.

Compliance with labor standards and global communication

We strive to comply strictly with labor standards in Japan and overseas, and we keep all Group employees informed about this in the local languages of each country we operate in.
Support for people at various life stages
Group company IS Partners Inc. (https://is-partners.istyle.co.jp/) began building a new kind of company/employee relationship right from the time of its establishment. This is because the company wanted to create an environment where all employees can work to their full potential amid diversifying values concerning jobs and careers as well as the changing employment needs of employees as they move through various life stages.
Working style-related initiatives at IS Partners
Flexible workplace options

Employees can freely combine workplace options according to their preferred working style and lifestyle, choosing from working at the Tokyo headquarters, satellite offices, or from home.

Flexible working hours

Employees can also opt to work in the office in the morning and from home in the afternoon, or take breaks during working hours to attend to personal matters.

Collaboration with local communities

Collaborating with the city of Nagareyama, Chiba Prefecture, and female entrepreneurs living in the city, the company opened its first satellite office in 2016. Nagareyama is known for its initiatives to attract and support young, working couples with its catch copy "If you want to be a mother, come to Nagareyama!" By proactively hiring local residents the company is moving to minimize time lost due to commuting while bolstering employees' work-life balance.

Support for upskilling employees

The company offers online training courses for employees (including those with no previous experience) enabling them to engage in training anywhere.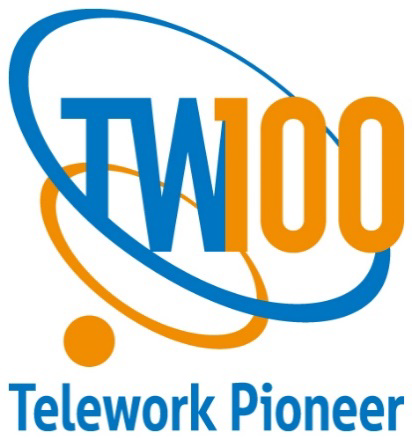 In recognition of the above initiatives, IS Partners was selected as one of the Ministry of Internal Affairs and Communications' Top 100 Telework Pioneers* in 2017.
* An initiative launched by the Ministry of Internal Affairs and Telecommunications in 2016 to promote the introduction of teleworking, in which the ministry selects 100 companies and organizations considered exemplary in their adoption and utilization of teleworking.